So you've found a spare cannabis concentrate oil cartridge that you thought was long gone! It's not unusual to stumble across a cartridge left forgotten somewhere.
There's good news if it's still the same color and the same viscosity (basically, no 'sludginess') as when you first obtained it. It might have lost some potency, due to the fact that it's been sitting around for six months or longer. As long as there is no cloudiness, it should still be good to use.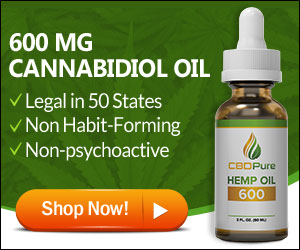 But what if the oil has formed 'sugar' crystals, darkened in color, clouded, thickened in consistency, or now tastes really bitter (rancidity) if you try and vape it? As well as tasting a little unpleasant, you may also find that the potency has also decreased to the point that it's very noticeable.
The oil in your oil cartridge has changed properties. Your oil has changed at the molecular level over time especially if it has been exposed to temperature changes, kept at or above room temperature, has come from a storage bottle with a large airspace above the oil, or has been exposed to lots of light (and heat), especially UV light - or a combination of any of these. There aren't any processes that can restore your aged oil back to full potency. That's one of the realities when dealing with plant based oils and why taking care to keep storage bottles and cartridges with care.

Potency from Plants
Cannabis oil is extracted from the flowering cannabis plant. If you extract any plant based oil, such as rose oil, olive oil, or another type, it has a limited shelf life. Plants can create many complex molecules that have unique properties and those extracted as an oil cannot sustain pure potency for an indefinite period of time. This is because the complex carbon based chain molecules that give an oil its unique properties can be easily damaged in a short time, especially if not kept in ideal storage conditions. Cannabis oil falls into that category that can have a short shelf life if not stored in the right way.

THC (tetrahydrocannabinol) is the main psychoactive component in cannabis oil that affects the brain and causes the mental and physical changes in the body that are psychoactively based. THC has its largest concentrations in the flowers, which are cured in order to get the maximum out of them. The flowers are the most delicate parts of the plant, just like the flowers in any other plant, so they have even shorter shelf life than if the roots, leaves, or stems were to be used.

What are the factors that can cause oil cartridges to go bad?
Four Factors Affecting Potency
So, oil cartridges will go bad over time and, if left long enough in poor conditions they can become unusable. But mostly, they may just degrade to the point that you will get much less effect from you oil than using a fresh cartridge and the experience amy not be the most pleasant if the oil tastes tainted.

There are four main factors that cause oil cartridges to degrade and lose their potency: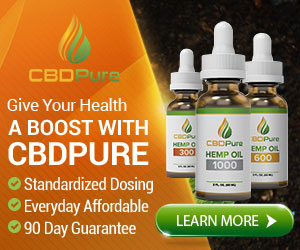 Heat
Light (especially UV)
Oxygen (oxidation)
Time
There's no way to keep factor number four, time, from degrading your oil cartridges, so you should use them within the first four to six months of receiving them, but you do have control over heat, light and oxygen exposure.
Staying Cool
Heat and warmth will degrade the THC, or the CBD in the oil cartridges. It doesn't have to be you deliberately heating the oil in the cartridge; it can often come from just being in a pocket or handbag. The natural body heat contributes towards degradation, thus shortening the life of the oil cartridges.
Keep in mind that if your oil is fresh and you have slightly warmed it to fill a cartridge, or it warms up in your car, if you use it a reasonably short time you should not notice any loss of potency. Heat partnered with time is the real problem here.
If you want the oil to last longer, then try to find a dispensary that sells separate syringes filled with hash oil. That way, you can store the oil in a dark, cool place like a cabinet or cupboard and only use what you need when you need it. The less heat that comes into contact with the oil, the longer it will stay at full potency.
Keep Out of Sunlight
When cannabis oil is exposed to high intensity sunlight, degradation at the molecular level happens. This is caused by a process known as chain scission where the molecules break apart into smaller pieces, and this affects the properties of the oil.

Sunlight actually degrades the THC crystals. This in turn causes a chemical reaction that changes the cellular composition of the THC to CBN. CBN is a cannabinoid that has a few of the same characteristics as THC, including medical properties and the ability to induce you to sleep. But the psychoactive effects of the THC are gone. Keeping you oil in a cool dark space is important.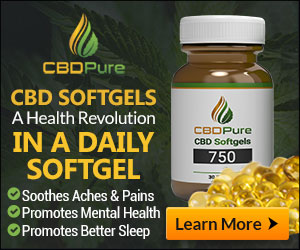 Oxygen Causes Oxidation
Yes, the actual air you breathe can cause degradation in oil cartridges. The fatty acids present in the cannabis oil don't interact well with oxygen molecules and will degrade. When it's combined with both sunlight and heat, oxidation can wreak havoc on a new oil cartridge within just a few months.
How to Store Oil Cartridges
To prevent your oil cartridges from going bad quicker, your best options for storage include refrigeration and any dark, cool space away from sunlight, heat and eccessive temperature changes. You should also try and limit the air space in storage bottles to reduce the exposure to oxygen. Decanting a half emptied bottle into cartridges or a smaller bottle is a simple approach. The message is that you can't stop time from degrading the properties of your oil, but you can slow degradation down by some simple and sensible storage practices that will give you the full potency for the longest period of time.