CBDFx offers a substantial variety of CBD products, from vaping tools to gummies and everything in between. In this CBDFx review, we will cover various aspects of the company, touching on a few of their select products.
We chose a variety of items to provide you with a general overview of CBDFx and just what they have to offer. Each item will be described and will contain substantive information to keep you fully informed and knowledgeable.
About CBDFx
CBDFx wholeheartedly stands behind their products with integrity and grace, reminding us how important it is to have a reliable company to depend on, particularly when you are perusing CBD products.
If you have spent any time at all researching the CBD industry, you know that not all products are created equal. Many products tout the banner that they are the best when, in reality, they are nowhere near the top.
That said, CBDFx has shown that their products truly are pure and reliable. They use only the best 100% organic hemp to extrapolate their products. What's better is that the hemp plant is locally grown in the USA.
You will also find that no matter what the product is or does, all of the other ingredients combined into the mix are natural and wholesome so that you are truly filling your body with only the best ingredients out there. Even the CBD gummies have no artificial sweeteners.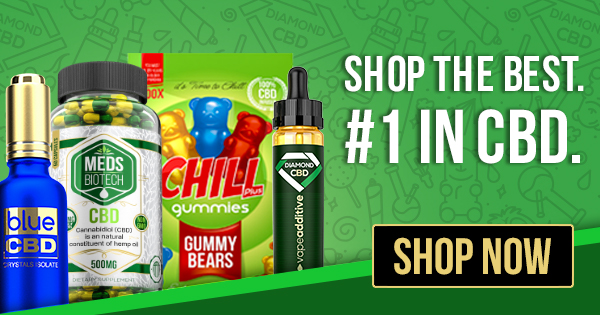 Their products are easy to use and understand. CBDFx even provides you with detailed dosage recommendations and information for each product.
CBDFx Purity of Products
All of the products produced are attached with the same guarantee, which is, the products are pure and effective. The company offers open transparency with every product they market, letting you know the level of CBD in the product and whether it is broad-spectrum or another blend.
Additionally, each product is third-party lab tested prior to distribution, and the results of the lab testing are readily available on the website for you to peruse. The lab testing results are also linked to every product page so that there is no guesswork when it comes to the purity of the product.
Here's what you can expect from every CBDFx product as far as purity is concerned:
Third-party lab testing results readily available for every product.
A guarantee that 100% organic hemp grown in trusted USA facilities has been used.
Product labels that reflect no-GMOs, no artificial ingredients or sweeteners, and pure organic products for every blend.
A variety of products which are all pure and simple.
A variety of full-spectrum, broad-spectrum, and isolate products of the highest quality.
Trusted reviews and product-related information from external sources.
CBDFx Review of Products
We selected five of the most popular products manufactured and sold by CBDFx to review, and we have essential pieces of information to share with you below.
1. Mixed Berry Gummies (60 Count)
The CBDFx mixed berry gummies contain 5mg of broad-spectrum CBD in every gummy. These gummies are sweet and delicious, and are sourced from organically-grown hemp. There are no artificial sweeteners but rather just a light dusting of cane sugar for sweetening purposes.
CBDFx has designed a product that is pure and effective. They pride themselves on using high-quality ingredients and not adding any negative or harmful products so that your CBD dose can be just what you need.
Since the Mixed Berry Gummies is broad-spectrum, it contains all of the good stuff while also following guidelines that require 0.3% or lower THC amounts. You can even treat yourself with a gift set that includes a bundle of various CBD products at a specialty price.
The Good
The berry gummies are delightfully delicious even though they don't have artificial sweeteners or harmful additives. The gummies also contain a low dosage of broad-spectrum CBD to give you all of the best properties in an adjustable dosage form. Lastly, CBDFx gummies are produced and manufactured in the USA.
The Bad
Unfortunately, these gummies do contain trace amounts of THC, but they fall within the allowable 0.3% or less range.
2. Aloe Vera Face Mask
Treat yourself to a luxurious spa-like experience at your own home, and do it with the reviving properties of CBD. This aloe vera face mask from CBDFx contains 20mg broad-spectrum CBD and is so easy to use.
This face mask is a single-use sheet that you place on your face for 10 minutes. It's designed to provide healing properties that will leave your face replenished, refreshed, and glowing. This particular mask is the aloe vera version, but CBDFx has rose, charcoal, cucumber, and CBD original available as well.
The face mask is excellent for occasional usage, particularly if you suffer from acne or any skin issues on your face. Even if your goal is simply to perpetuate youthfulness in your face, this is a resourceful option.
The Good
What's great about the mask is that the elements start acting immediately upon touching your skin. The face mask also finishes its work in only about 10 minutes.
Since it has broad-spectrum CBD, combined with aloe vera, you're sure it will work wonders for your skin. Lastly, the aloe vera face mask has been lab-tested for purity.
The Bad
The only thing not to love about this product is that the product only comes in singles or a five-piece variety pack.
3. CBDFx 150mg Hemp Cream
CBD cream is designed to relieve dry or cracked skin wherever the need may be. Give your skin the gift of instant relief when you use this hemp cream to satisfy the dryness. Your skin can begin to heal while also being renewed and refreshed.
This bottle of crème contains 150mg of CBD, which equates to approximately 50ml per pump or serving. The bottle contains 1.7 ounces and should last quite some time since you only really need one pump per use to treat your dry skin.
The hemp cream from CBDFx is light and airy and will not leave behind any greasy residue. The cream works like a topical ointment, absorbing immediately into your skin and is created with all-natural ingredients.
The Good
Achieve skin relief and healing with this all-natural topical compound. Just apply it every 30 minutes if necessary, but do not use it more often.
This cream is made with broad-spectrum CBD to give you all of the positive CBD relief properties, holding nothing back. This cream also contains menthol and white willow bark to relieve discomfort from dry skin and other skin-related issues.
The Bad
This is a cream, making it a heavier solution that could leave behind light residue. However, you should not experience any greasiness from the cream.
4. Tranquil Soak Lavender Bath Salt
There is often nothing more relaxing than a quiet soak in the bathtub, but imagine that relaxation with the addition of hemp-infused bath salts. This bath salt formula is specially designed to relieve tension and relax your body.
Each bag of bath salt contains 100mg of CBD from high-quality, organic sources. The hemp is mixed with botanical extracts, Celtic sea salts, and a mixture of natural essential oils to give you the best relaxation in bath salt form.
This bath salt also does more than relax. The natural ingredients will also gently exfoliate your body, leaving you both relaxed and glowing when you are finished.
The Good
The best thing about this product is that it has no harmful additives or ingredients. It is a perfect mixture of bath salt to relax your mind and body and ease all of the tension out.
Another good thing is that this bath salt mixture has been tested for purity, of which the results are publicly available. This bath salt combination also smells delightful and works like a charm.
The Bad
This product is still fairly new, so it is not heavily reviewed or rated yet.
5. CBD Muscle Balm
CBDFx takes the cake with this soothing muscle balm that does so much more than just ease your muscles. This balm was specifically designed to offer relaxation for your muscles for many varying needs.
From aching muscles due to heavy workouts or muscles that give you pain related to various ailments and disorders, this balm relieves and eases that pain to relax the muscle and make you feel total relief of your muscle-related symptoms.
This two-ounce can of product contains 150mg of organic CBD. It works quickly, absorbing instantly into your skin. It also smells great, with a comprehensive blend of peppermint oil, camphor oil, and wintergreen oil, so you don't feel like you have strong odors attached to muscle relief.
The Good
This muscle balm contains broad-spectrum CBD to give you all of the relief without the THC side effects. A little bit goes a long way, allowing this small can of balm to last for quite some time.
The muscle balm provides all of the relief of your everyday muscle ointments topically with natural ingredients and CBD benefits. The muscle balm can be used "as needed", so there is no specific period or dosage measurement to follow.
The Bad
This is only meant for minor to moderate aches and pains in muscles and may only relieve them for a few hours at a time.
CBDFx Product Information
CBDFx has every type of CBD product imaginable. They offer a grand selection, and many of the products they offer include varying degrees and amounts of CBD. The one thing you can trust about every product is the purity factor, as we previously discussed.
Here is a general list of the products available through CBDFx Company:
Vaping supplies, including juices, oils, terpenes, and vape kits
CBD gummies, including mixed berry, melatonin gummies, and turmeric and spirulina gummies
Oil tinctures in varying dosage and flavor options
CBD soft gel capsules
A variety of topical solutions such as bath salts, creams, balms, cleansers, oils, serums, and face masks. There is also a variety of flavors available.
CBD Vape pens
CBD edibles
CBD drink options
CBD pet options
Gift set and bundle options
As you can see, CBDFx provides multiple products to attend in an effort to provide a solution for everyone and nearly every ailment. They offer a wide range of items and flavors so that you are sure to find something that will work for your needs if you are willing to give them a try.
CBDFx Company Review
In review, CBDFx has shown through numerous methods that they are a trustworthy and reliable company that offers a host of solutions for varying needs.
This company has left no stone unturned in the CBD business, and they come to the market with products backed by lab testing results as far as numerous reviews and open-handed information.
CBDFx has artfully described each of their products, taking it one step further to provide you with an analysis of each product and a description on every single product that tells you why they are set apart from comparable offerings.
When it comes to transparency, CBDFx has provided you with their cards laid out on the table for the world to see and review. If you're looking for company secrets or the catch, we don't think you are going to find one here.
Conclusion
Overall, CBDFx appears to be a reliable company that is most concerned with the purity of their product, and they have taken extensive measures to ensure you have that information. It can often be challenging to find a company that tells you everything, but CBDFx has bared it all for their customers to see.
In short, the products provided by CBDFx are highly-rated, presented to you with high-quality ingredients of the purest form. You will simply not be disappointed by giving this company a try.
Additionally, each of these products is wholesome and natural and offers its unique benefits. Whether you are looking for a calming bedtime solution or treating aches and pains, CBDFx has effectively presented you with a potential solution.
Leave no stone unturned in your research, but as far as the facts revealed on this CBDFx Review are concerned, it is a viable company that is well worth your perusal.