In recent times, it has become quite convenient to use vape pens. It's easier, it's much healthier, and it also gets the most out of your vaping material as it won't burn it.
Technology is here to stay and make our lives easier.
In light of that, the market has become quite cluttered with numerous models and options, so it's no wonder it's become quite hard to decide which is the best vape pen which will suit your lifestyle the most.
We offer our Best Vape Pen solutions in this guide. Spread the love!
Best Vape Pens Reviews
1. G Pen Nova by Grenco Science

Grenco's G Pen Nova vape pen is one of the best quality, understated and sophisticated pens on the market for lovers of concentrate and dry herb. A quiet and compact design conceals features that will make any cannabis user on the go very happy. A sleek design makes it easy to store in a top pocket for discreet use while the low price of this quality pen will add yet another smile.
Product Highlights
The G Pen has a dual use tank that is compatible with dry herb and concentrates. Three heat settings are available for customizing a session for the best and most flavorsome vapor. I really for dry herb the G Pen Nova has an extended draw feature - 'Extended Draw Mode' - which can be activated by a double tap on the control button.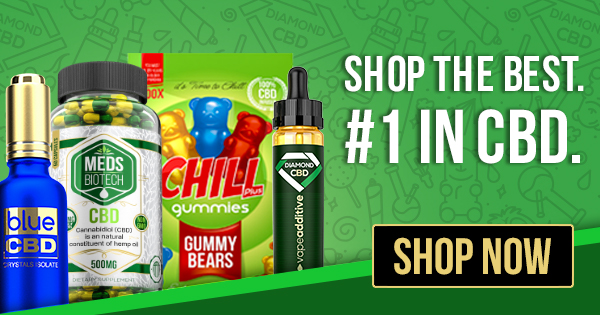 The G Pen Nova has a full-ceramic atomizer, where "a patented reverse airflow and 'check' ball valve system generates complete and balanced heat to concentrates". A quartz bowl with a ceramic dish is completed with an integrated loading tool in the mouthpiece for easy loading and handling of concentrates.
A powerful 300mAh battery with Pass-Through charging and 510 thread compatibility caps off this great vaporizer to get the full range of flavors and effects from your herb or concentrate.
What's to like about the Vape Pens
This is a great vape for those who love concentrate and are beginning to explore the world of vaping for cannabis. It is discreet and well-built but also very easy to use. The variable voltage setting is a nice advantage in a compact unit at a small price for users of dry herb and concentrate that know they can extend or change the effects of their material by adjusting the heat setting.
The loading tool in the mouthpiece is a nice addition for convenient on-the-go use. The G Pen Nova delivers stable heat and nice draw experience due to the patented system 'check' ball valve system for stable heat and air flow.
Finally the understated design and sleek styling makes this vaporizer fantastic for discreet use and storage when out and about.
What's not to like about the Vape Pens
We think this pen is fantastic for concentrates on the go but the experience with dry herb may not satisfy some experienced users due to the small packing chamber dictating a short session each time.
2. ​Cannastick Dab Mod Nano Starter Kit

The fine folks at Cannastick are known for producing fine vapers, and they proudly claim that this is the most affordable dab pen available on the market. It is very nicely designed, comes in a neat package, and, to tell you the truth, it really delivers.
Product Highlights
Could this be the best vape pen when you consider its value for money? Sure it could, as it's loaded with the latest technology, a dual quartz tool, a dab tool, and its 650 mAh battery can easily be charged by using a supplied USB charger. The battery also features a special automatic variable voltage control that drops the voltage at low charge levels to maintain the battery life.
What's to like about the ​Cannastick Dab Mod Nano Starter Kit


First of all, the vaper is very well made and it is extremely durable, due to its metal cover. It is easy to operate as you just need to turn it on by pushing one button. The Dab Mod Nano doesn't take too long to heat up and its battery can last the whole day, if you're not overdoing it. Dab hits are full and smooth due to an excellently designed glass mouthpiece. Inside, are dual wrapped quartz coils or dual wrapped food grade ceramic coils (you choose) and both units feature an oversized ceramic chamber. This unit comes with a portable case and a silicon non-stick storage jar for your concentrate and a dab tool.
What's not to like about the ​Cannastick Dab Mod Nano Starter Kit


Soon you will realize that you need an even better product from Cannastick and probably you're going to have to spend more money on an expensive one. Apart from that, they're really isn't much to complain about but you can only use this for concentrates, not dry herb.
3. CBD Vape Pen Fresh Mint

Moving into a whole new territory now – disposable vape pens! It can be used right out of the package, it doesn't need to be recharged, and it comes filled with organically farmed hemp oil delivering broad-spectrum CBD mixed with a small amount of propylene glycol, vegetable glycerin, and natural flavors. It contains 30 mg. of the purest CBD for your vaping pleasure.
Product Highlights
First of all, keep in mind that this vape pen is loaded with oil made from organically farmed hemp. Iit doesn't contain any THC so it cannot produce any psychoactive effects. It's designed to be used on the go, and if you're not overdoing it, it can last you a few days. It is a perfect vape for beginners, as it can provide you with approximately 300 puffs that are are draw activated.
What's to like about the CBD Vape Pen Fresh Mint
Aside from the fact that it's disposable and you can get rid of it once you've used it all up, it's also very small, convenient, easy to use and cheap to buy. The puffs it provides are generous and refreshing, so there really isn't anything to complain about as far as its performance is concerned. The unit is draw activated so there are no buttons to worry about - easy.
As a disposable , these are great to travel with so you can leave your main vape kit at home and pack a variety of flavors.
What's not to like about the CBD Vape Pen Fresh Mint
Even if a disposable vape pen seems like a clever idea, you will simply have to get more. They do come in packs of 12, but all things considered, they are not that competitively priced.
4. Kandy Pen Crystal
This is an extremely stylish vape pen, made specifically for the vaping of concentrates. Characterized by a borosilicate glass mouthpiece and a larger battery makes for an even greater performance.
Product Highlights
his vape pen is developed and designed in the US, and it feels as such. Hand made, and durable, it features an innovative quartz crystal bucket atomizer. A single battery charge can last you for a day or even two, and there's even a four voltage temperature control options so you can get the greatest range of experience out of your material. It may not be the best vape pen for every person, but it surely is a very strong contender for the overall title.
What's to like about the Kandy Pen Crystal
Did we mention that it looks fantastic? Under all that beauty is a vape pen which delivers superior-quality vapor and being able to control the temperature with 4 settings is feature you won't find on just any vape pen plus you get the extended draw 'Sesh Mode' feature with this vape. We felt it was best to list the features we like by dot point:
Awarded "Best Vape Pen of 2019" by The Vape Critic
Awarded "Best Dab Pen of 2019" by Vaping360
Ultra-Compact Design (Only 10cm tall)
Medical Grade Electro-Plated Stainless Steel Construction
All Quartz Crystal Glass Atomizer (no coil)
Variable Voltage Battery (2.6V, 3.0V, 3.6V, 4.2V)
2 Click Sesh Mode Feature
Powerful 900 mAh Sub-Ohm Battery
Glass Mouthpiece with Splash-Guard (2)
Micro-USB Pass Through Charging
Applicator Tool Keychain (Free Gift)
Black Velvet Protective Pouch Included (Free Gift)
Lifetime Warranty (Battery)
What's not to like about the Kandy Pen Crystal
The only issue we've found with this vape pen is that it may come off as a bit too pricey, especially for those who are still on the lookout for their first vape experience. If price is not a problem, this is a great pick.

5. G Pen Elite Vaporizer
Last but not least, let's take a look at some of the priciest vape pens available on the market. As its name suggests, it's quite classy, it's well designed, and it comes with a digital display for temperature adjustment.
Product Highlights
It can be used with dry herb products, which is a big plus. Its chamber is made from ceramic and it provides great flavor regardless of the vaping material of your choice. The digital LED controls the temperature and the range spans from 200° to 428° Fahrenheit. Once you select the preferred temperature, it only takes 30 seconds for the vaper to heat up properly.
What's to like about the G Pen Elite Vaporizer
We like its clever design and the fact that it is very easy to use. The G Pen Elite custom temperatures and brilliant new LED interface that shows the current temperature and battery life is a favorite. Taking only 30 seconds to heat up, even with one of the largest chambers on the market is also pretty awesome along with a fully ceramic chamber allowing for 360% heating on all sides, which provides unparalleled flavor. This is a great vaporizer for dry herb aficionados.
What's not to like about theG Pen Elite Vaporizer
The battery takes three hours to charge. Keeping this dry herb vaporizer clean between uses is a little more involved.
FINAL VERDICT
All things considered, these are all fine products which will provide you hours of vaping pleasure. But if we really had to pick one that's the best of the best vape pens, we'd say it is the G Pen Elite Vaporizer. It can handle dry herb materials, it has temperature controls, and basically it gives you the most bang for your buck.