Cannabis use has been easier to spot given the legalization of it in more and more states. The most noticeable marker is the scent for which it is well-known. Marijuana that is higher in quality tends to give off a very potent smell that is not easy to hide.
Even if the smell is enjoyable, most cannabis users would prefer to mask or hide the smell at least some of the time. Thankfully, this is possible if you have the right bag.
Finding the perfect stash bag is a necessity if you are a cannabis user looking to be discreet at times. Here, we will take a look at some of the best smell proof bags on the market.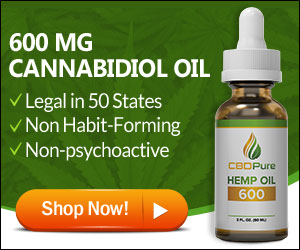 Best Smell Proof Bags: Brief Reviews
Designed with the traveler in mind, this bag was designed to be very tough. Aside from its durability, you can also rely on its high level of functionality.
Product Highlights
The design of this bag is one that is aesthetically pleasing and also quite functional. It is water-resistant and has quite a bit of space so that you can bring along just about anything you need. There is an inner stash pocket that will keep your goods discreet from others.
In addition to that, there is a Carbon Filter System in this bag, which will control any odors from escaping. This can be a really great feature when traveling with others or around others.
There is a hook-and-loop cover for the zipper, along with nylon that is rubber-backed so you can rest assured that your essentials will stay safe during travel. The rubber-backing works to keep odors from escaping and to keep your interior dry and resistant to water. The exterior of the bag is also water-resistant.
There are end-handles on this duffle bag, as well as a shoulder strap that can be removed so that you can choose how you prefer to carry the bag. The bag is made from genuine leather and measures 24 inches by 14 inches by 13 inches with a volume of 72 liters. The bag comes in 11 color options.

The Good
The overall design of this bag is really nice if you need something a bit bigger than a traditional small duffle. Its aesthetic is neutral enough that most people will like its look, and it can easily be carried using either the straps or the shoulder strap.
There are also plenty of features that keep the contents secure, such as the hook-and-loop cover over the zipper and the rubber-backed nylon.
The Bad
It would be nice if the interior had some compartments, even just one or two. The inner stash pocket is a nice feature, but the rest of the bag is just an open space. This makes it challenging to keep your things organized.
Given the size, it would be nice to have a separator of some kind to keep things organized inside. There is also no exterior pocket, so you can't easily access things if needed.
Pros:
Plenty of color options
Really durable design
Water-resistant
Cons:
Lacks interior compartments
No exterior pockets
This is a larger bag, which makes it a great option for anyone who has a more active lifestyle. It is the smallest duffle bag in this particular line, but it is big enough to use as an overnight bag.
Product Highlights
This duffle bag has exterior pockets that allow you to gain access to your things easily. There is an inner pocket for your stash, which can easily hold your concentrate or dry herb very discreetly.
The bag itself is quite stylish and has a handle that is easy to grip. There is also a shoulder strap that can be adjusted to accommodate your particular comfort. That strap is removable if you'd prefer just to carry the bag. This bag makes use of a hybrid design, which includes a Carbon Filter System combined with a rubber-backed exterior.
The Carbon Filter System uses synthetic filters and layers of activated charcoal to prevent any odors from escaping. The rubber-backed exterior means that your belongings will stay secure and safe, but it also serves to protect them from any water while simultaneously trapping odors.
This bag measure 20 inches by 11 inches by 11 inches, and its volume is 28 liters. The bag is lockable and comes with a hook-and-loop cover for the zipper. With this combination, you can be sure that your belongings are kept safe and secured.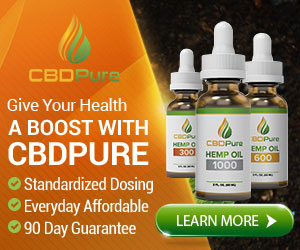 The Good
We like the size of this bag. It is a small duffle, which means that it isn't too big that it is bulky, but it is large enough for an overnight stay somewhere. The inner stash pocket is a great design and will keep your stash discreet and secure.
The overall design of the bag is a nice one. Between the inner stash pocket and the exterior pockets that allow for easy access, you can really get to your things easily while also keeping things away from others.
The zipper is waterproof, which also serves to keep your belongings safe and dry. This bag comes in a wide variety of colors, with 12 options available.
The Bad
There aren't a lot of compartments in this bag. Therefore, if you are using it as an overnight bag, it really isn't going to keep anything separate, except for the small inner stash pocket.
It also doesn't have any cushioning. With a duffle style bag, having some cushioning would be nice if you are going to be transporting any accessories, which you likely are if you're going on an overnight trip.

Pros:
Wide variety of colors available
Easy to carry
Good size
Cons:
No substantial cushioning
Lack of interior pockets
This bag uses a hybrid system to keep odors secure. This is a small bag that is built with discreetness in mind.
Product Highlights
The Revelry Broker is a single-pocket bag that uses both a rubber-backed canvas design as well as a Carbon Filter System to keep odors trapped. Its closure is a lockable zipper, so you know your goods will stay secure, and you know odors won't be able to escape.
Once the interior of the bag has odors trapped, you can restore it to a like-new condition just by placing it in the dryer for a couple of minutes. This bag is small and can be placed in another one for easy transport if needed. Its dimensions measure 11 inches by six inches by half an inch.
The Carbon Filter System is comprised of three individual layers, the middle of which has activated charcoal in it. That charcoal works to absorb and trap any odors. The other two layers function as synthetic filters that protect the charcoal.
The rubber-backing helps the bag maintain its highest level of durability and strength while also helping to contain odors and ensuring the bag stays resistant to water.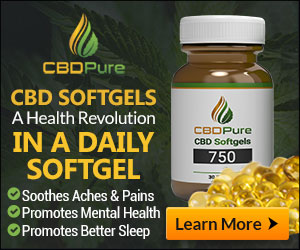 The Good
We like the overall durability of this bag. The rubber backing really serves to add an additional layer to keep smells from escaping, and it also helps the bag and its contents stay dry.
The lockable zipper is a really great feature. It works to both keep the contents secure and prevent any odors from sneaking out.
It is also nice that there are five color options available, which are Ash, Indigo, Marine, Sage, and Smoke.
The Bad
It would be nice if the color options included something a bit more colorful or even a patterned design for those users who might like to have something not so neutral in color.

Pros:
Lockable zipper provides extra security
Water-resistant given the rubber-backing
Discreet design
This is a small bag that will fit just your essentials when going on a quick trip. If you are looking for a bag that keeps discreetness a priority, this option is a great one.
Product Highlights
The Revelry Confidant offers a single pocket that is both durable and water-resistant. It uses a Carbon Filter System to keep all odors trapped and is small enough to remain discreet easily.
The protective lining is custom-made and is backed by rubber. The exterior is tough and made of durable nylon. That rubber backing not only keeps the interior dry, but it also helps in keeping odors trapped.
You should be able to use this bag every day without worries related to its durability. The seal is a double hook-and-loop cover to secure your goods, and the volume is half a liter. The bag measures 11 inches by six inches by half an inch.
The Good
We really like that this bag offers a rubber backing. That's great if your bag somehow ends up in a damp location or you're out in wet weather. It does work to keep the interior nice and dry. It also really works to trap any odors and prevent them from escaping.
We also appreciate that this bag is available in five different colors, offering some versatility. Given that it is such a small bag, you may want to try and match it to a larger bag you use often. The colors available are all pretty neutral and include black, green, grey, navy, and dark striped grey.
The Bad
The only real drawback to this bag is its size, but for some users, that would also be an advantage. You won't be fitting many accessories in this bag, but if you just want to transport marijuana, this is a great bag for that. It will fit inside another bag quite easily.
Pros:
Rubber back keeps interior dry
Strong seal
Very discreet given its size
Cons:
Small
No bright colors available
This backpack style bag gives the highest level of security. It is lockable and offers features to keep you organized.
Product Highlights
The Revelry Escort has a number of features to increase security. To start, it is lockable. It also has a laptop divider that adds a level of organization so that you know where everything is and can easily access your materials.
There is a secret inner compartment that lets you hold more material. In addition, there are pockets on either side for added storage space.
This bag is water-resistant and makes use of a Carbon Filter System. You won't experience any odor escape from the dry herb or concentrate. Once smells have been absorbed, you can simply put the bag in the dryer for a couple of minutes, and the bag will go back to a like-new state.
The exterior of the bag is a waterproof rubber so that all of your materials stay secure and dry. The bag is made from genuine leather with a waterproof zipper and metal hardware. Its total volume is 18 liters, and it measures 17 inches by 13 inches by five inches.
The Good
We like that the bag has so many compartments, which can make organizing easy. The secret compartment is also a great feature if you want to hide something from others or want to store something particularly hard to find.
The Bad
There isn't any substantial cushioning with this bag, so you don't necessarily have any added protection if you have any valuable or fragile items to store.
Pros:
Plenty of compartments
Easy smell removal
Great construction for durability
Cons:
No significant cushioning
Buyer's Guide
There are a number of things to keep in mind when shopping for the best smell proof bags. There are plenty of options available for purchase, ranging from those who put an emphasis on the overall style to those whose primary focus is on size or practicality.
You'll want to keep a few things in mind when shopping for the best smell proof bag for you. Here are a few factors to consider:
1. Type
There are two primary types of smell proof bags available: disposable and reusable. Wherever possible, we always recommend the reusable option, given the impact disposable ones can have on the environment.
Disposable
Disposable bags tend to cost a whole lot less than the reusable ones. However, they have their downsides, as well. Disposable bags break easily and are usually very small in size. They are made cheaply, as represented by their smaller price tag.
You need to throw disposable bags out after just one or two uses, which isn't really all that practical. Disposable bags are also not very friendly to the environment.
Reusable
Reusable smell proof bags are better constructed overall when compared to disposable ones. They are made of materials and fabrics that are more expensive and far sturdier.
These bags don't just hold in the smell, but they help to filter them out, as well. Even though they cost more money, they last a whole lot longer, which can help rationalize spending the money upfront.
2. Sizes
You can find smell proof bags in a variety of sizes. This versatility means that you can always find one that suits your individual needs when it comes to size. There are some that are quite small and measure just two by three inches.
On the other hand, there are those that have a briefcase-style or crossbody-style design. These can be wider than a foot and many inches deep with a height of up to eight inches.
You want to consider a larger bag if you plan to travel with a number of smoking accessories. If you don't plan on doing so, a larger bag might prove cumbersome. In those instances, a tiny bag might be enough for you.
You'll just want to think about where you plan on traveling and with what items so that you can decide which smell proof bag is right for you and your needs.
3. Material
Smoke-proof bags come in a variety of different materials. The disposable ones are usually made from plastic. Reusable bags are made from more durable fabrics and materials.
Those reusable bags are usually made with an exterior of nylon. That nylon can protect marijuana from any rips or liquid spills.
Some other materials aren't quite as long-lasting, such as cotton or bamboo. These materials can give a really nice aesthetic appeal, but they don't usually stand up to as much overall wear.
4. Closure
The closure you choose is really a personal preference for the most part. However, it can also play a role in safety. You want a bag that stays securely closed. Otherwise, you leave your marijuana susceptible to others.
In addition, if not sealed properly, smells can escape. This can completely defeat the purpose of a smell proof bag altogether.
Many bags have a simple zipper closure, which is usually effective enough. However, the best closure type when it comes to safety is a zipper that also has Velcro or a hook-and-loop with a top edge that folds over.
5. Other Features
There are some other features to consider when purchasing the right smell proof bag for you. Those features are usually based on your personal preference. However, you want a bag you like, so you'll want to keep these features in mind when making your selection.
Compartments
Compartments can be useful when trying to organize your bag's contents. With the right number and size of compartments, you can keep things separated, which can prevent you from having to dig through your bag when you need something.
You'll want to keep in mind that the exterior pockets may not have the same smell proof properties as the main interior compartment.
Color
You will see that the majority of smell proof bags come in discreet and neutral colors and don't attract all that much attention. However, you aren't held to those colors.
There are some options that are trendier and more colorful. If a bright bag is what you are after, you can absolutely find one.
Cushioning
If you are planning to transport any glass pipes or grinders in your bag, you'll want to buy one that has good cushioning. That cushioning can help prevent breakage.
Carbon Filter
Plenty of the smell proof bags on the market come with an activated carbon liner. This liner is usually right between the outer shell and interior lining. It helps to get rid of any scents that might make their way through the bag.
Integrated Locks
Higher-end smell proof bags usually use integrated locks. These can help you to keep your privacy intact, and they can prevent others from getting into your bag. If you select a bag that has a double zipper, you can further secure it using a padlock.
FAQs
1. What are smell proof bags for?
Smell proof bags are used primarily for hiding marijuana odor. They use carbon technology to absorb the smell completely.
2. What makes a bag smell proof?
A smell proof bag uses technology to absorb smells so that those around you cannot smell the contents.
3. Do smell proof bags work?
Yes, if they use the correct technology. A proper Carbon Filter System will absolutely trap odors. To remove the smell from the bags, as highlighted above, you only need to throw them in the dryer for a few minutes.
4. Does airtight mean smell proof?
If something is 100% airtight, with a seal, it is also likely to be smell proof. However, you also want to pay attention to the material and if it works to trap odors and prevent them from escaping.
5. Is a Ziploc bag smell proof?
Ziploc bags can be cleaned out without you smelling the last item that was being stored in the bag. With that said, they certainly are not as durable or as thick as a real smell proof bag. They have just a very thin plastic layer, which means that it can be both punctured and ripped open rather easily, leaving your contents susceptible to others or damage.
Final Verdict
Any one of these bags could be considered one of the best smell proof bags available. While we have to select a top contender, it really depends on the size you need. For us, the best option is the Revelry Overnighter. It is a perfect medium size with an interior stash pocket.